Have a look to more photos on my dropbox:
https://www.dropbox.com/sh/o5mlgr57ha8jfdz/AABPa3LxTcUE2__1szHQYufCa?dl=0
After a short visit by my brother in Yogja I went with a train directly to Jakarta and took there a night- damri bus to Bandar lampung.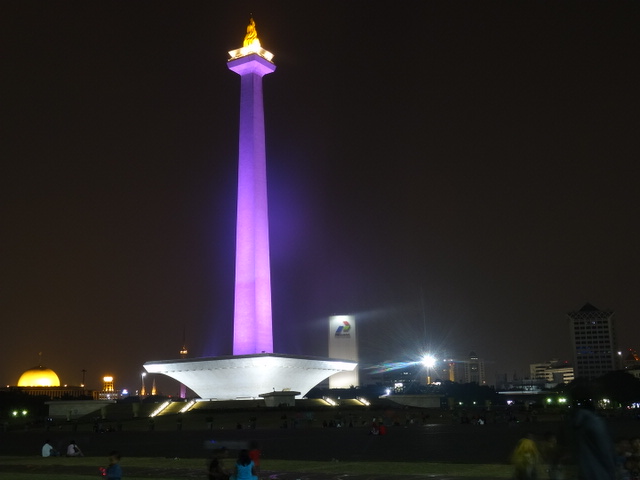 By crossing the see between Java and Sumatra I met a guy, who won the silver medal on a scrabble competition in Jakarta.
Because I didn't see any other boules, and the trip for one person to the Way-Kambas Nationapark was to expensive for me, I was only walking around and visiting the port in Bandar Lampung.
Actually I planned to take a day train to Palembang, but I missed it for 5 minute… They are really on time here! So I booked a night-train and met a nice guy from Italy, with whom I spend a great day more in Bandar Lampung. Thanks to Ivan!
In Palembang I got a Bus to Jambi, where I spend 2 nights, because I liked the City and the green places around.
From there i found a transport to Padang. I arrived early in the morning, so I could make some plans how to spend the rest of the days in Sumatra, and I decided to go during Lebaran (end of Ramadan and everything is very crowded) to Mantawai islands.
Arrived in Mantawai I got a headache and a Guide asked me, If I need a cheap Accommodation, so I said yes, and was happy to find there a couple from Poland. They planned a jungle trip for 5 Nights, and because I was flexible I asked to join them. It was not a bad decision…
Lets the picture talking about it: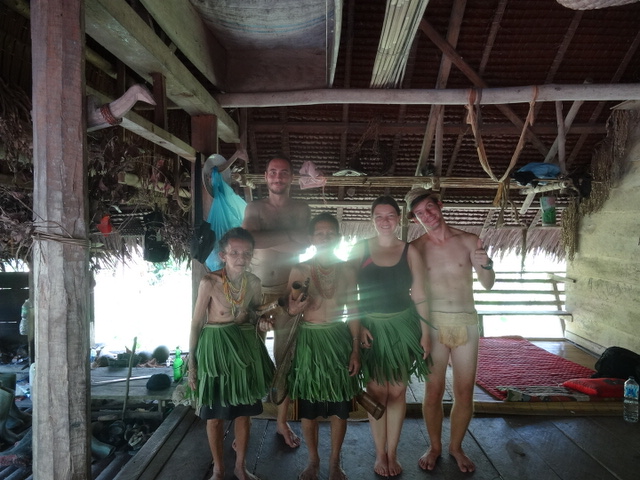 It was a really nice adventure, something about the best I have done in the whole trip. So thanks (to all) for making this possible!
Back in Padang, we arrived late, I found a bed in Brigitte's House and went with my new friends of Poland last time out for dinner. Jake and Justine: have further a nice in Indonesia, Karimun jawa!
I took a Bus to Bukittinggi without booked a Hostel, and after I arrived, It was nit easy to find something cheap. So first Night I spend in a Single room, but after check-in and Dinner, I found a Bed&Breakfast with nice people, and they recommended to move tomorrow to them. Shure! Cheaper, nicer, with Wifi and a Guide called Jonny which took me to the Canyon, Village there and a spot for watching flying Foxes.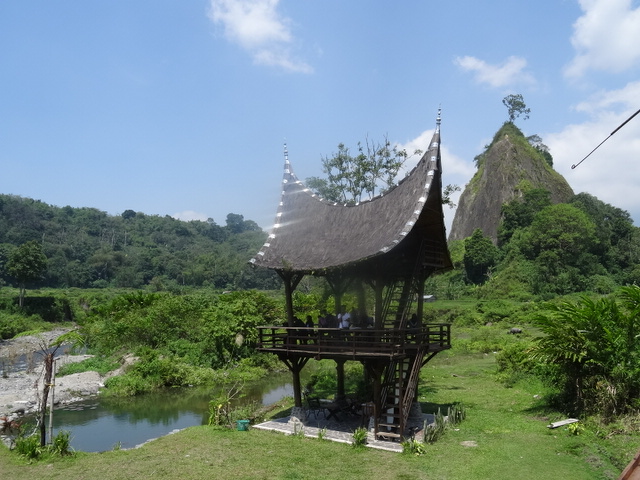 Unfortunately there were no flying Foxes this day, but anyway I got a really nice day there. Thanks to Jonny!
Because my Visa was ending soon I took a transportation to Dumai and went with the Ferry back to Malakka in Malaysia. I enjoyed Indonesia really much and would like to spend more time in this immense country and maybe visiting the islands Flores, Lombok, Borneo, Molukken, Sulawesi and any others… But for that only I would need like a Year…